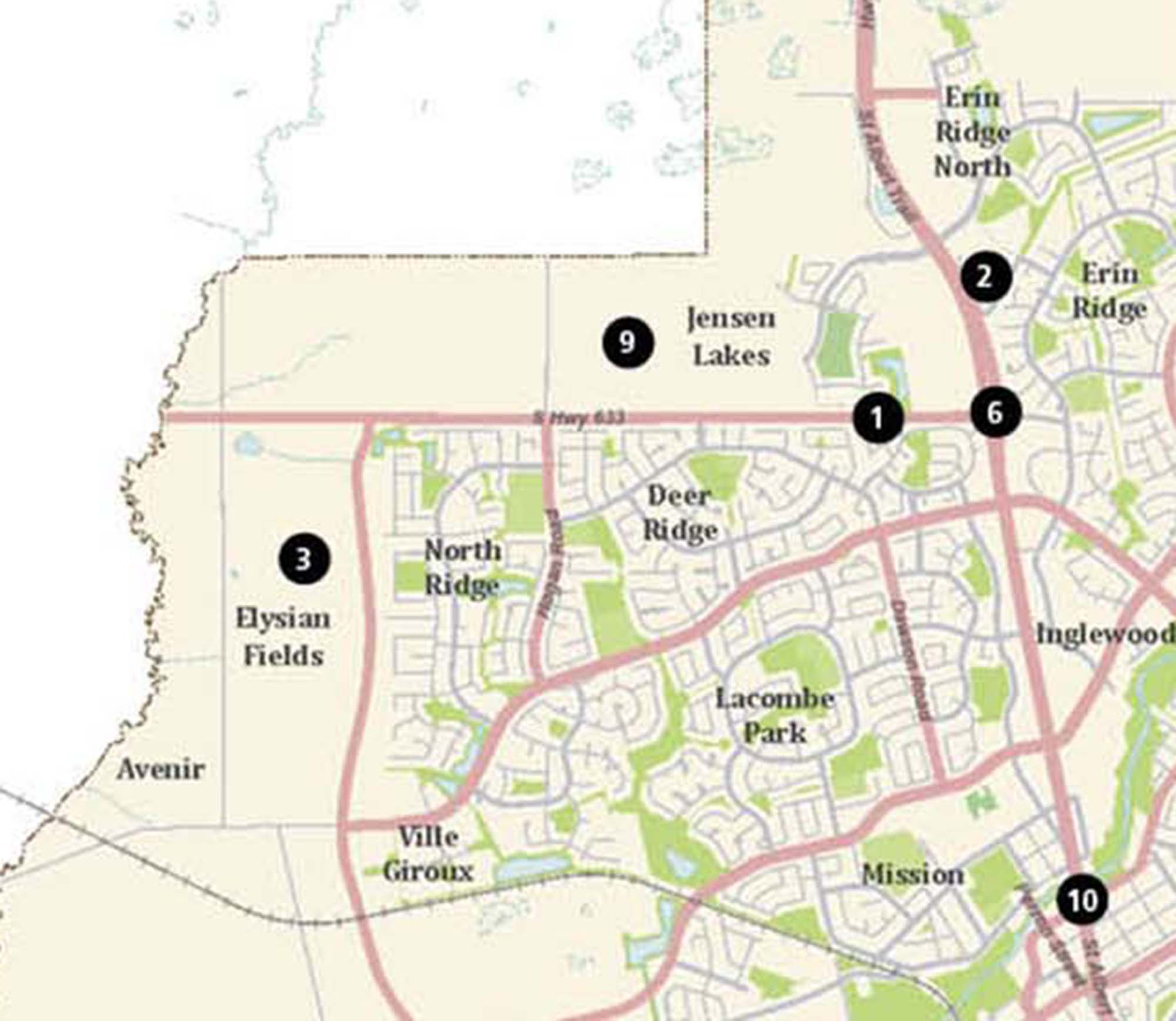 1. Villeneuve Road
Villeneuve Road is getting a makeover to serve as a connector between Hogan Road and St. Albert Trail. Construction is currently underway to create intersection improvements to Jensen Lakes, Deer Ridge, North Ridge, and the Badger Lands. Trails and sidewalks will be installed, along with street lighting, stormwater management, utility placement, and landscaping. The road is currently closed, and a new traffic circle is being installed near the intersection with St. Albert Trail.
2. Landrex Urban Village
Landrex is expected to start construction on Phase One of the company's Urban Village project in fall of this year. The site, which sits east of St. Albert Trail and north of Coal Mine Road will, be mixed use, with residential and commercial retail space, including a space for restaurants.
3. Cherot
Construction will soon begin in the new community of Cherot with new home builds and showhomes. The new neighbourhood, located west of Ray Gibbon Drive, north of Giroux Road and south of Villeneuve Road, will primarily feature a mix of low-, medium- and high-density residential homes.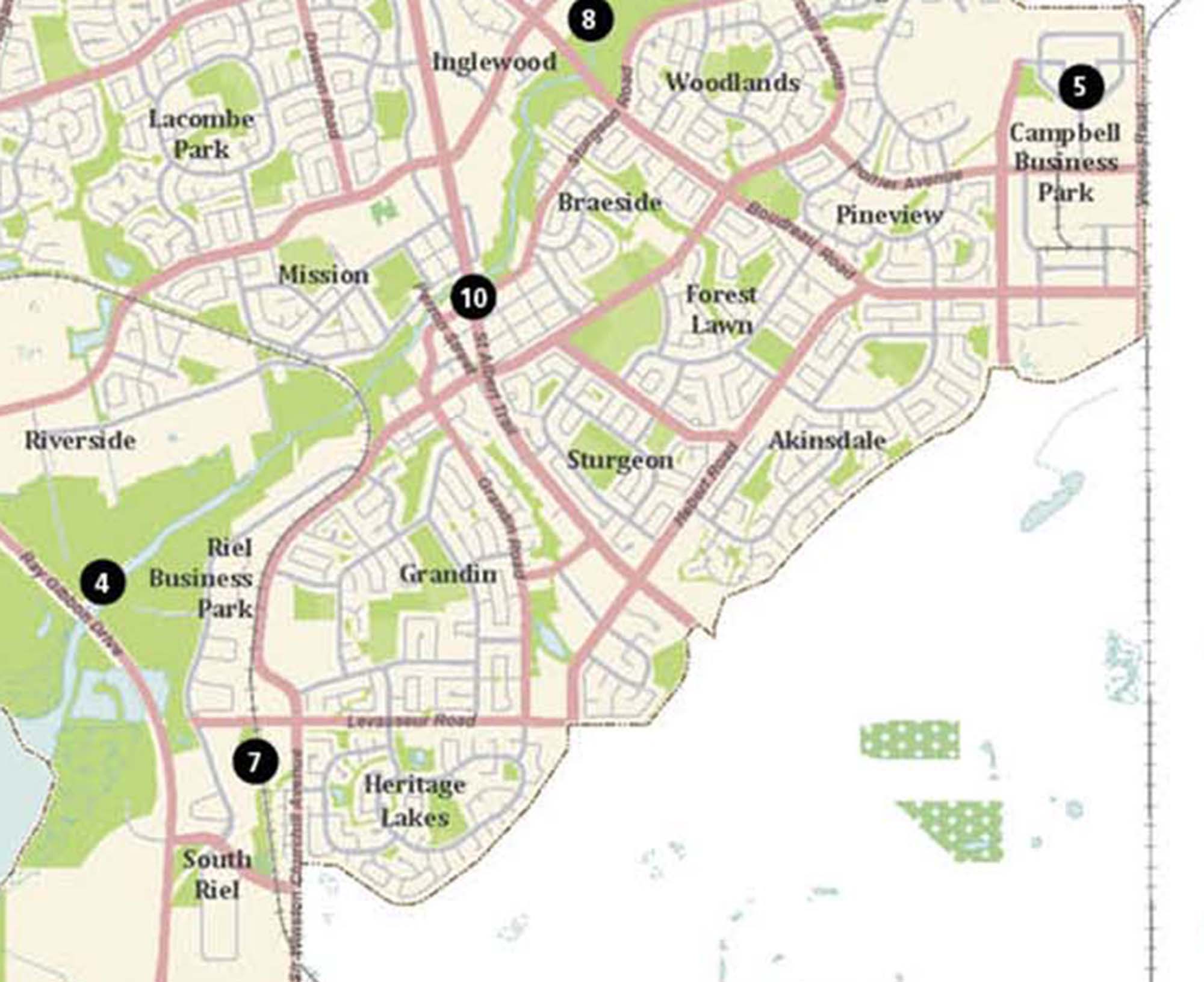 4. Ray Gibbon Drive
Work on Ray Gibbon Drive continues this summer with the twinning of the bridge over the Sturgeon River in progress. The road is also being twinned this summer between Leclair Way and McKenney Avenue, which includes upgrades to McKenny Avenue.
5. Campbell Park
Three parcels of land, previously owned by the city, have been sold and set to be developed. One of the sites will house the offices of a construction company relocating from elsewhere in the region. The other two parcels will be developed into an industrial commercial and retail site where multiple industrial businesses can locate. Construction is expected to start this year.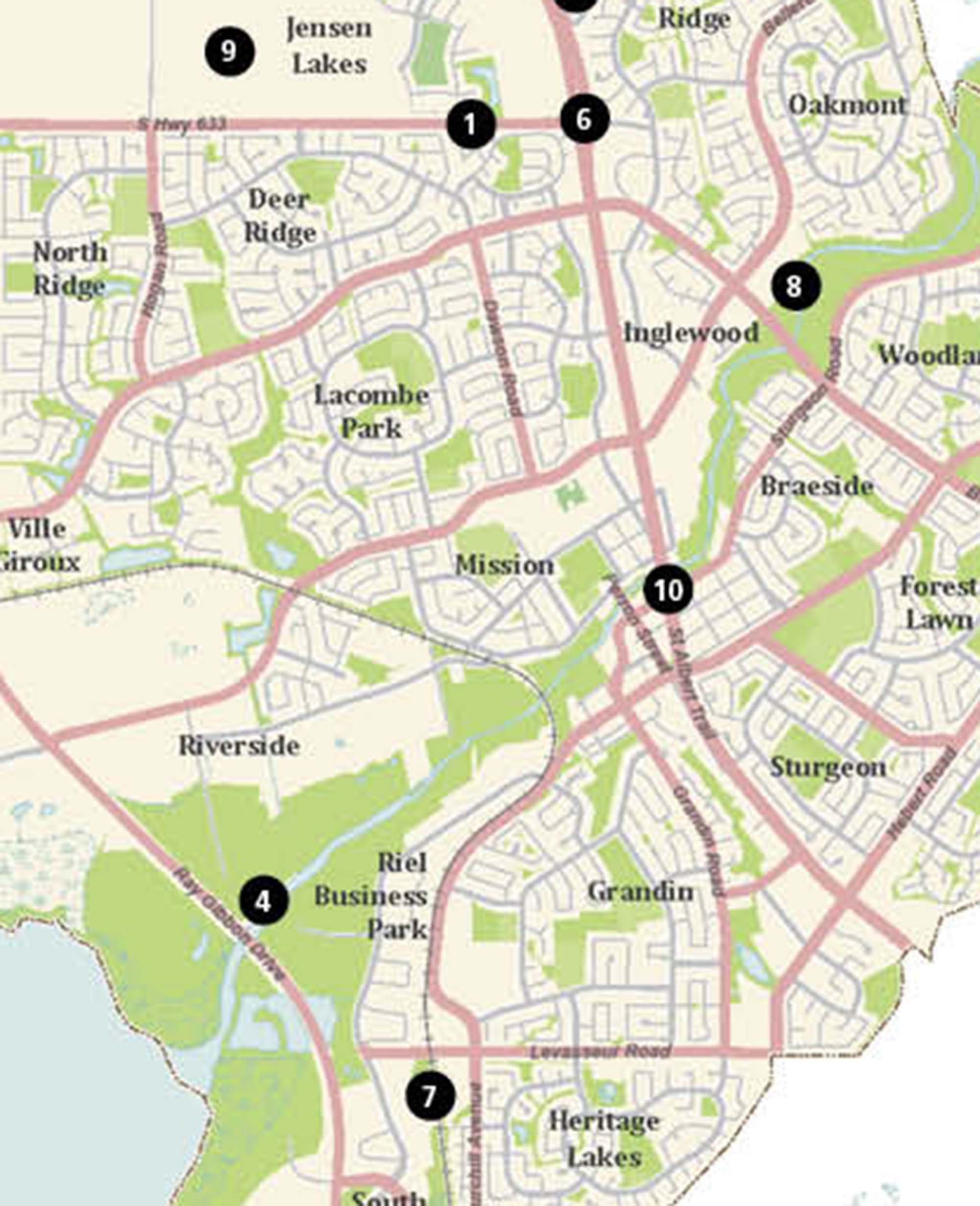 6. St. Albert Trail
Construction improvements to north St. Albert Trail are underway, with the area between Boudreau Road to north of Coal Mine Road under construction this summer. The Villeneuve Road commercial access is being redesigned and a roundabout is being added west of the Walmart site to help allow for efficient traffic movement in the area. Erin Ridge Road is set to receive an additional lane and St Albert Trail will see the removal of old southbound lanes. Multi-use trail construction and final landscaping on St Albert Trail will also be completed to finalize Phase One work.
7. Midtown
Construction for Averton's Midtown, located across from the Enjoy Centre, continues, with townhomes under construction in the area.
8. Riverbank Landing
The second phase of Riverbank Landing had its ground-breaking ceremony this summer, with construction slated to begin in 2022. The project, by Boudreau Communities, sits along Bellerose Drive on the site of the old Hole farm and will be a condominium with a maximum height of 50 metres with retail and professional shops at the bottom of the building.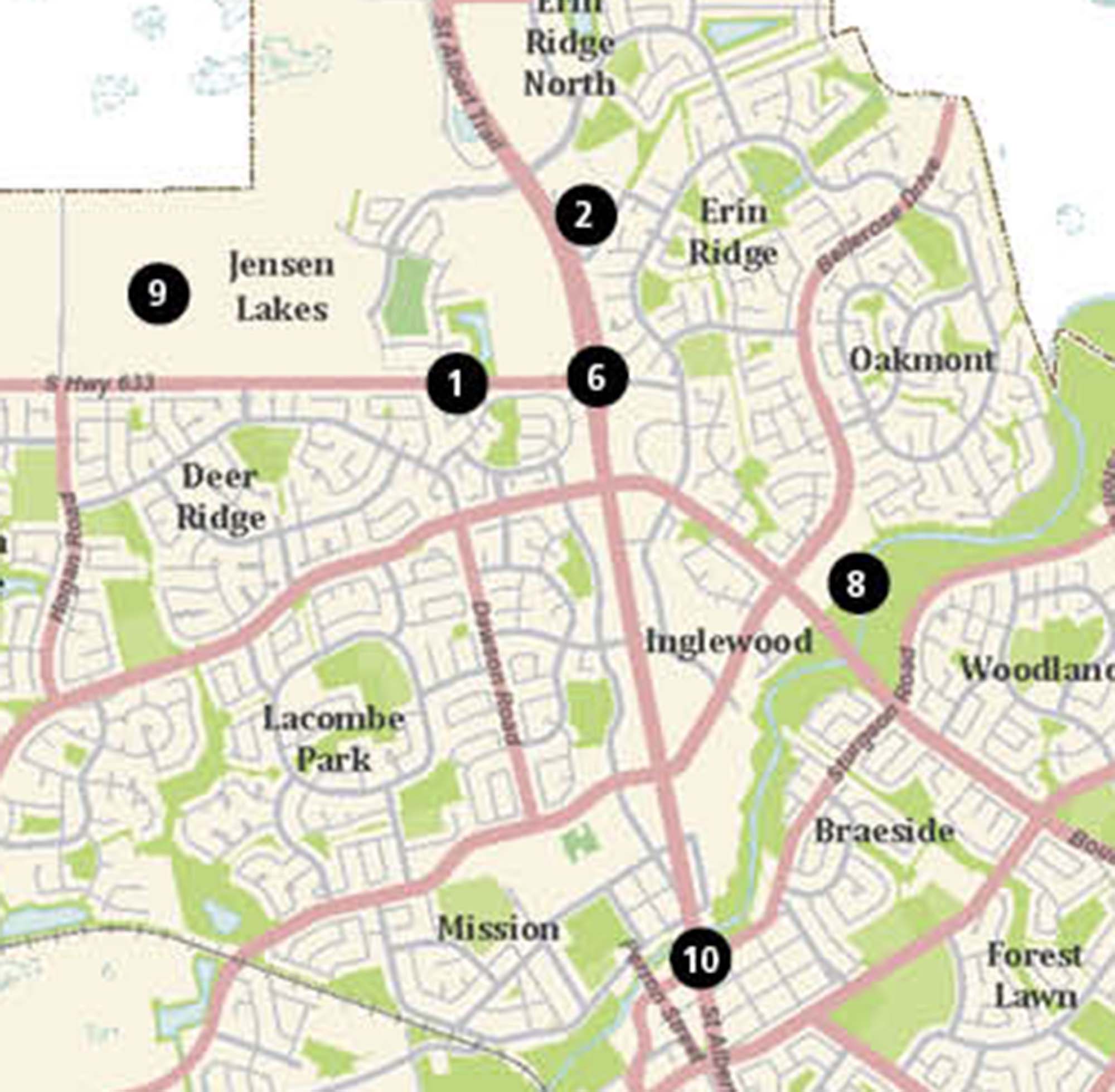 9. Jensen Lakes
St. Albert's Jensen Lakes community continues to grow, with new construction and homes continuously being added to the new neighbourhood.
10. St. A Square/former Blind Pig Pub site
According to Niche Development's website, the upcoming eight-storey building — called St. A Square — will be Canada's first net-zero, multi-tenant rental, with tenants paying lower utility expenses due to the building's design.
In May, The Gazette reported that construction had been stalled for several months, according to John Clark, president of Niche Development Corporation, who said while he couldn't give details about the cause of the delays due to legal reasons, construction was slated to resume after Mother's Day on May 8. Calls to Niche weren't returned by press time for an update on the project.