Click http://bit.ly/BCLRiverbankLanding to fill out the survey and ensure your voice is heard.
Boudreau Communities is providing the opportunity to help shape the future of St. Albert. On the heels of the very successful Botanica Luxury By Nature development, Boudreau is ready to commence Riverbank Landing – but only with input from the community.
The Riverbank Landing site is a beautiful piece of property and Boudreau aims to ensure it is treated with all the respect it, and the people of St. Albert, deserve. This is why Boudreau Communities has twice changed its development proposal after feedback from community partners. While the site will be developed, as has always been intended by the City, Boudreau aims to steer towards development that focuses on preserving the area's natural flora and fauna; maintaining car-free access to shops and services like healthcare, grocery, and boutique local retail; and connecting to the Red Willow Trail system and River Valley.
"This land is special," says Dave Haut, President Boudreau Communities, "which is why we want to ensure it is developed in a way that enhances the neighbouring communities and adds value to the city. As a proven quality developer, we have shown time and time again that we are very invested in listening to, and acting on, the needs of St. Albert's residents. We continue to adapt our design based on the feedback we receive, and we continue to take an active role in seeking this valuable feedback. Complete the survey to make sure your voice is heard. We know the future of St. Albert matters to you as much as it matters to us. Our user-friendly survey can be completed easily online, and every response is read and informs our decisions moving forward."
Click http://bit.ly/BCLRiverbankLanding to fill out the survey and ensure your voice is heard.
"You will make a difference," the Boudreau spokesperson continues. "We will make changes based on the feedback we receive because community engagement is our number one priority."
What matters to you for the development of Riverbank Landing? Would you like to see the inclusion of local businesses, diverse housing, high density, low density, green spaces, or additional parking? Whatever matters most to you can be discussed through the survey.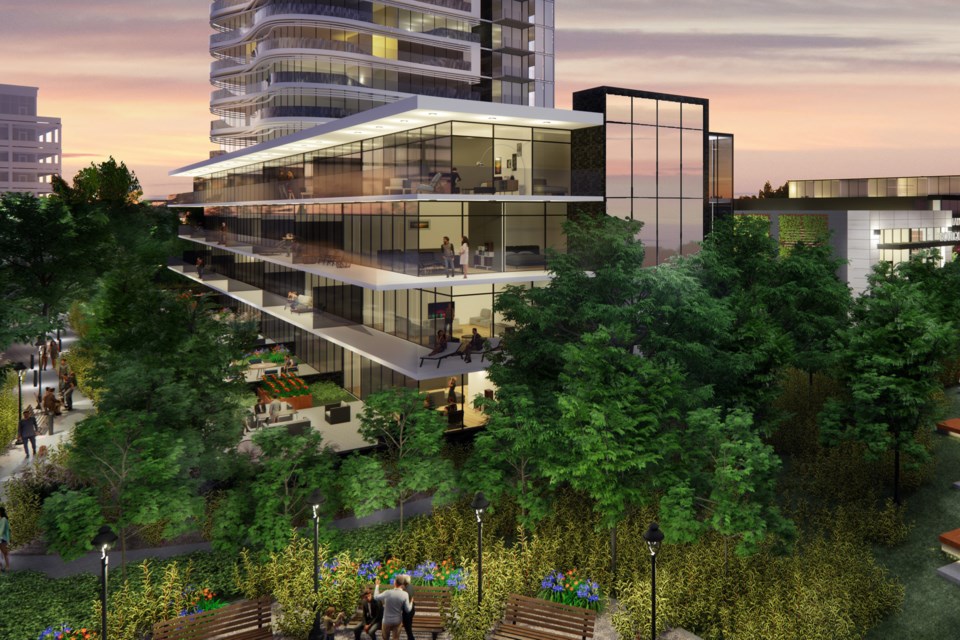 Boudreau Communities has a successful history in St. Albert with the Botanica Luxury By Nature development, a state-of-the art mixed use facility featuring beautiful residential suites along with a coffee bar, two-story wellness centre and roof top terrace. With its inclusive live, work, play motto, Botanica provides a beautiful place to call home, while being just steps away from miles of walking trails and local stores that support the city's entrepreneurs. Boudreau is passionate about nature, and this influence is seen throughout the development and in every facet of its design. Now, Boudreau seeks to enhance the landscape once more with a thoughtful development that preserves the legacy of St. Albert while helping to move its continued development forward in sustainable ways. Riverbank Landing is designed to respect the environment, to provide a range of housing options, and to boost the local economy through the creation of jobs during and after construction. But none of it moves forward without your input.
Take the time to complete the survey and have your say. It's your city and you get to help shape its future. Click http://bit.ly/BCLRiverbankLanding by September 17 to ensure your voice is heard.
Visit our website and facebook page for more information.
This Content is made possible by our Sponsor; it is not written by and does not necessarily reflect the views of the editorial staff.