Qualicare provides home care like no other. From specialized tasks to everyday chores, from companionship to help with medication, each client receives customized care and a proactive approach that puts client dignity at the forefront.
For Dana Chan, Director, Qualicare Edmonton Northwest, opening her location was a dream come true.
"My career has always been focused on helping others succeed and live their best possible life and working with seniors is a big part of that," says Chan of her location that covers the northwest part of the city along with St. Albert and Spruce Grove. She couldn't be happier to be a part of the trusted franchise that has locations across North America.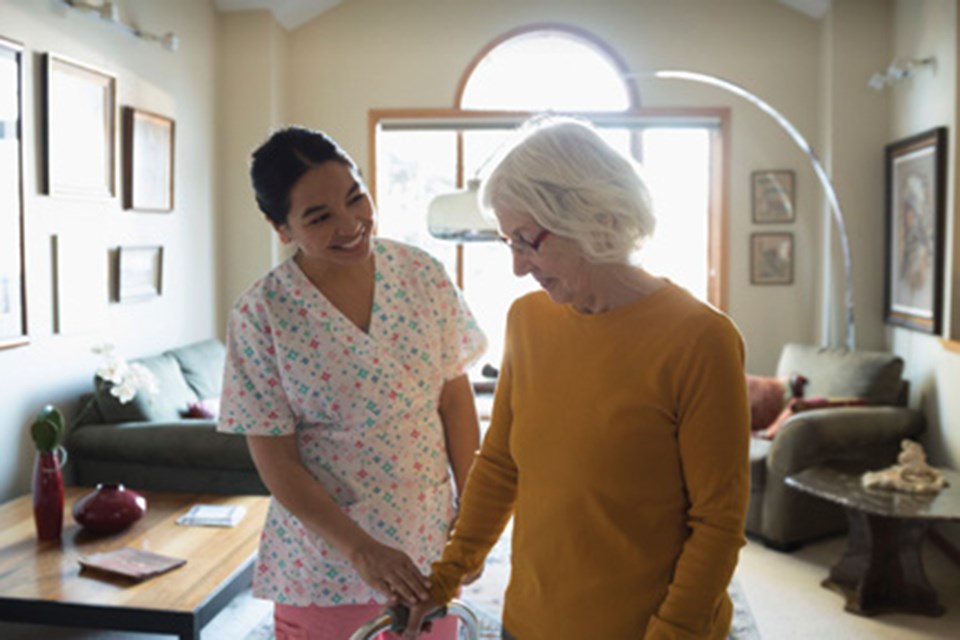 She explains her love of, and motivation for, service in more detail, saying, "Both my grandfather and great grandmother went through nursing homes. It was not the best experience for our family, but we didn't realize that home care was an option. I wanted to do something to help families have that option in the future."
She continues, "What I love about this is being able to help families. It is such a good fit that it doesn't feel like work. There is a lot to learn but as a franchise, there is a lot of support. If we don't know the answer, we can easily reach someone that does."
One thing many people don't realize is that funding is available for home care.
Chan confirms, "People can qualify for government funding, and we can help them with that. We work with Alberta Health Services and Blue Cross as well. Contact us to see if we can help your family qualify for funding or subsidized costs."
Another thing many people don't realize is that home care is not just for the elderly. Post-op patients, people with special needs or anyone needing assistance at home can apply.
"The most important thing to remember is that you do not need to do this on your own," says Chan. "We are here to help. We would love to get to know you and see if we are a good fit or a good option.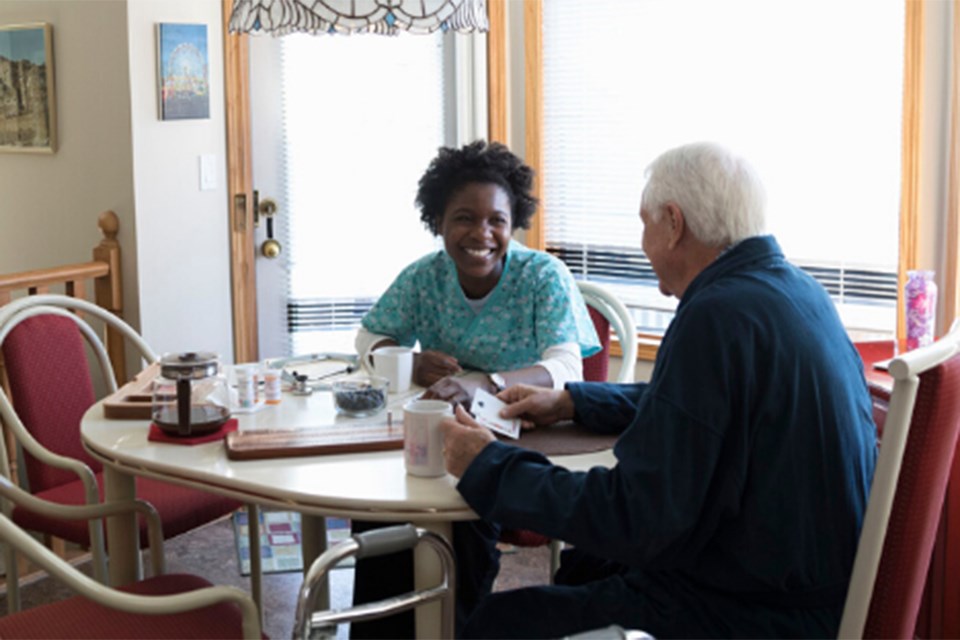 The health and happiness of the person receiving care of the utmost concern, but families should also consider the impact home care has for non-medical caregivers – the family and friends of the person in need. On average, non-medical caregivers spend 15 hours per week in unpaid labor. While it is a labor of love, it does change the dynamic of relationships when one is the carer. (For example, a wife helping a husband with incontinence or bathing, or a parent caring full-time for a child with a disability). While many are happy to provide care, there is a real toll seen in the carer's mental, physical and financial wellbeing.
Home care relieves non-medical caregivers, providing much-needed time for rest and rejuvenation. Having trained aides arrive to help with things like toileting and bathing also helps preserve the spouse or adult/child relationship. Qualicare recognizes that there is nothing wrong with friends and family providing service lovingly to help others with the Acts of Daily Living (ADLs, which include toileting, transferring, locomotion, eating, dressing and personal hygiene). However, having professional assistance from trained aids helping your loved ones with these Acts, in that persons' own home, can make a world of difference – for the person in need and their carers.
Contact Qualicare today to see how their services help enhance the quality of life for families with members in need of care. Qualicare is also a certified Great Place to Work®. Click here for career information or check out our e-book. Qualicare is active on social media: Facebook, YouTube, Twitter and LinkedIn.