Roe Roofing is one of two preferred Western Canadian contractors for Owens Corning (and has been through all three generations of the company). Jason prides the brand's success on not only the workmanship, but the strong connections among his team, vendors and the community at large.
"The #1 factor in our success stems from how we conduct our company with integrity, and how we aim to help people as a community. We are always thinking of ways to better our services to aid our community versus just selling a product," says Jason. "When we look back on what makes our company as successful as it is and on our continued growth, we know that alongside our dedicated team members, our customers and friends are the reason it all."
With global economic changes and the pandemic, product availability has been challenging. Jason prides the deep company roots and longstanding relationships with vendors for the company's continued ability to serve customers, despite the setbacks. With a full range of services that includes roof replacements, roof repairs, siding, soffit and fascia, eaves troughing and window capping, the company continues as a one-stop shop for property owners.
"I aim to educate homeowners about their renovation needs," Jason adds, "so they can make an informed decision that best suits their home's value and budget. We have a lot of passion and knowledge in our company. Using that to help our homeowners is what makes us thrive and is the most gratifying aspect of what we do."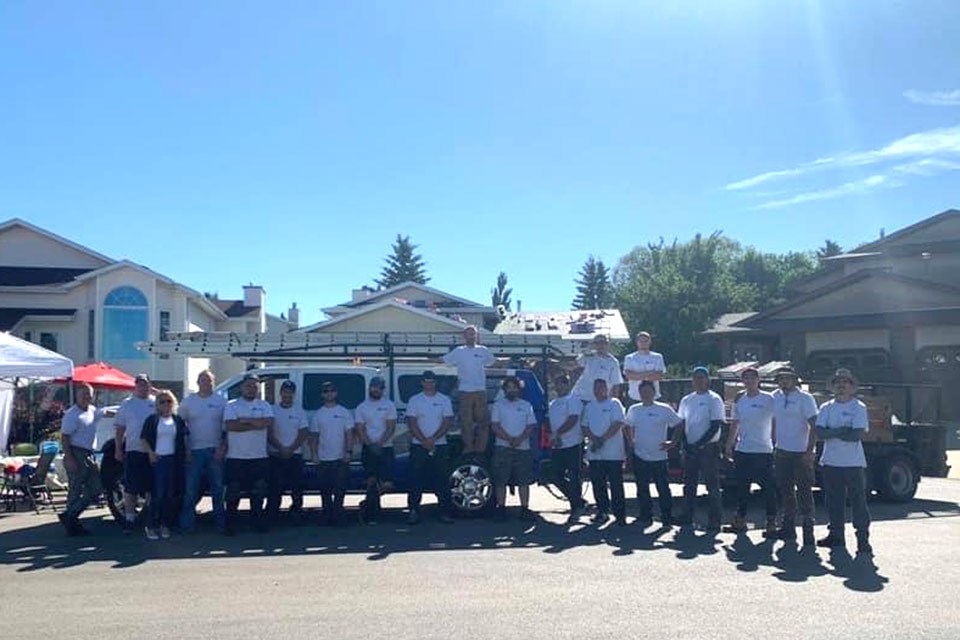 Homeowners can contact Jason or another professional at Roe Roofing to learn about their home's needs and they can also visit www.roeroofing.ca/learn, where Jason lists home maintenance tips such as seasonal roof care, what to consider between roof repair and roof replacement, and much more. Roe Roofing also offers free estimates and is proud of its 5-star reviews on Google from more than 120 satisfied customers.
Each season, Jason organizes a roof repair or replacement for a family or individual in desperate need, with Roe Roofing covering the costs. Roe Roofing also donates fuel cards to the Stollery Children's Hospital to help families that must travel from out of town for care. The company supports the St. Albert Food Bank and other local non-profits in the area.
Jason explains, "A successful business community helps each other's company growth and keeps each other honest. Healthy competition always helps improve our quality of business!"
He extends a, "big thank you to our entire staff and team members who help make every season a success. Also, a big thank you to all the companies we work directly with throughout the year. I also thank our supplier Monarch Roofing & Exterior Centre for their immense support and Owens Corning for their amazing quality of products and support throughout the years."
Jason looks forward to working with his team and giving back in the community while never losing sight of customer satisfaction and quality service during the brand's continued growth. Learn more on the Roe Roofing website, or on Facebook or Instagram.