The partners and owners of GOOD LAW LLP, Wendy Phillips-Berard and Michael Good, after both practicing in St. Albert for a number of years, began assisting people in the St. Albert area with legal matters including family law, real estate law, and estate planning together in 2006.
Wendy and Michael, along with their experienced and caring staff, understand that their clients' needs go far beyond just legal paperwork. People need advice, information and help with defining their own unique paths toward the future.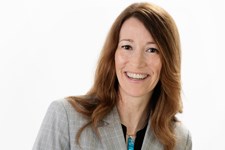 "It is important to us that clients feel comfortable and that they receive clear, competent advice in a relaxed environment. We also believe that it is important for people to have the opportunity to gather information, to generate as many options as possible, to receive practical advice and then make the best choice for them in their circumstances. We recognize that a legal issue is seldom just about the law – it's also emotional, financial, relational – and that all facets of a question need to be addressed so good decisions can be made," said Wendy, who has been practicing in St. Albert for over 20 years.
The clients of GOOD LAW LLP benefit greatly from the owners' 55 years of combined experience. Wendy and Michael often discuss their client's needs with each other and combine their creative thinking and years of legal expertise to find the best solutions for each individual client.
According to Wendy, one of the team's strengths lies in their people skills. "I think we are skilled at putting people at ease and we want to make people comfortable, especially when faced with talking to a stranger about some very personal concerns," said Wendy.
When asked if any of their services are in higher demand this year, Wendy said that inquiries into relationship agreements have increased, as well as requests for wills and estate work, and real estate law also remains a core area of practice since Michael opened his doors in 1986. These important tools help people to be as prepared as possible for whatever the future holds.
Serving the aging population is a particular passion for Wendy. She says, "I try to help make sense of things to think about as people near the end of their lives … to have difficult conversations in an open, curious and respectful way." She and the team at Good Law believe in the wisdom and experiences of the elders in the community and enjoy helping them plan for the next stages of their lives. This work includes wills, enduring powers of attorney, and personal directives.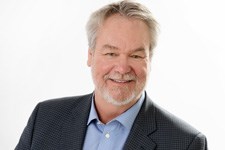 Both Wendy and Michael also specialize in Collaborative Divorce. Collaborative Divorce focuses on creative problem solving between the two parties to achieve a mutually beneficial outcome. Both owners of Good Law are Registered Collaborative Family Lawyers and members of the Association of Collaborative Family Professionals (Edmonton) ("ACFP(E)"). Wendy and Michael have both volunteered with ACFP(E) and are passionate about helping couples find a respectful and peaceful path through divorce. Wendy continues to do committee work with ACFP(E) and currently sits as ACFP(E) Registrar and has also taken on a role as a co-trainer of Introductory Collaborative Practice, offered through the Legal Education Society of Alberta.
Alongside their extensive volunteer work with the ACFP(E), Wendy and Michael have supported a variety of charitable causes in the community over the years. Michael enjoys serving on the board of directors for the Sturgeon Golf & Country Club and has done so for three years. They also regularly support the important work of the St. Albert Community Village and Food Bank.
As committed members of the community, both lawyers believe that the best accolades come from word-of-mouth. "We're both proud of how much of our new work comes from past clients recommending us," said Wendy. "A good lawyering day for me is to hear 'thank you' and that we've helped in some way."
Wendy and Michael along with their support team at GOOD LAW LLP are looking forward to their continued legal work with St. Albert area residents.
You can contact Good Law by calling their office at (780) 459-0133, emailing them at [email protected], or visiting them on Facebook at https://www.facebook.com/goodlawllp. For more information and to read their informative "Ask an Expert" blog, check out their website at https://goodlawfirm.ca/ .